Episodes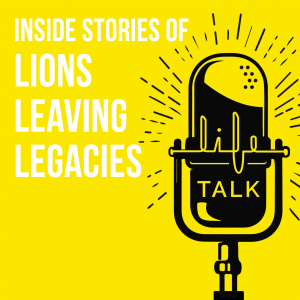 Wednesday Feb 15, 2023
Wednesday Feb 15, 2023
Guest: Mrs. Beth Pattillo
Mrs. Pattillo did an incredible job as the "gatekeeper" for PCA working at the front desk for over a decade (2003-2014). Listen to her tell you about her journey to PCA with her boys Brian (class of 2003) and David (class of 2005). Did you know that Mrs. Pattillo was a substitute teacher at PCA before she started working at the front desk? Did you know what she taught French? Were you one of Mrs. Pattillo's legendary "office aids?" Do you remember her "Good morning PCA" greeting every morning?! There is so much more to Mrs. Pattillo that you ever imagined!
What our alumni have to say about their memories of Mrs. Pattillo:
"Legend"
"Absolutely nobody like her"
"If Larry Taylor was the head, Mrs. Pattillo was the neck"
"Mrs. Pattillo was the beginning and end of our days at PCA"
Alumni - update your personal contact information here.
PCA alumni - if you would like to connect with Veronica Erickson, you can email her at verickson@prestonwoodchristian.org

Special shout out to Jared Wood for allowing us to use his music - check him out at JaredWoodMusic!