Episodes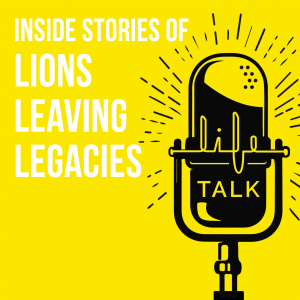 Friday Dec 16, 2022
Friday Dec 16, 2022
Announcement: PCA Alumni Christmas Party (Family Festive Brunch), Saturday, December 17th at 10:00 am at Stonebriar Country Club in Frisco, TX - email Veronica Erickson at verickson@prestonwoodchristian.org for more details or check out the PCA website.
Kenneth graduated from PCA in 2011, matriculated to Texas Tech University where he walked on the football team! Kenneth describes himself as "calm and understanding." Do you agree with him?
If you want to reach out to Kenneth - for realty issues or just to catch up, you can call him at 972-313-5518 or email him at Kenneth@huggins-realty.com - his work website is www.Huggins-Realty.com
Huggins Realty's motto is "building generational wealth." They can help you with residential or commercial real estate and even development concepts.
Alumni - update your personal contact information here.
PCA alumni - if you would like to connect with Veronica Erickson, you can email her at verickson@prestonwoodchristian.org

Special shout out to Jared Wood for allowing us to use his music - check him out at JaredWoodMusic!