Episodes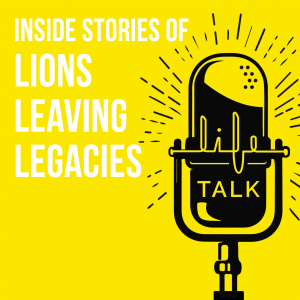 Wednesday Nov 30, 2022
Wednesday Nov 30, 2022
Announcement: PCA Alumni Christmas Party (Family Festive Brunch), Saturday, December 17th at 10:00 am at Stonebriar Country Club in Frisco, TX - email Veronica Erickson at verickson@prestonwoodchristian.org for more details or check out the PCA website.
Cesia was born and raised in Cuba - her father was a pastor and got connected with Dr. Larry and Delinda Taylor on a Minimester trip - which resulted in Cesia's entire family moving to Dallas and her attending PCA!
Listen to Cesia tell about the vast differences between her memories of Cuba and their lack of religious freedom to the experiences she had here in America and at PCA.
Cesia continues to share her love for the Lord and her passion to help people by doing missions and connecting her degree in nursing with those trips. She attended John Brown University (JBU) and did some medical missions through the college as well! Wouldn't it be awesome to have a PCA alumni minimester trip - someone needs to work on that!
Cesia went on some medical mission trips with a group called Dustin's Dream - here's some information from their website:
Dustin Chamberlain was a Siloam Springs High School graduate who dreamed of becoming a medical doctor and participating in short term mission trips. In 2011, he was tragically killed during a home invasion while home on Christmas break from Baylor University in Waco, TX, where he was studying pre-medicine.
The Dustin Chamberlain Memorial Foundation, an organization established in Dustin's memory, conducts international mission trips, provides scholarships for students entering the field of healthcare, and partners with like-minded organizations to improve the welfare of at-risk families locally and internationally. The organization has specifically focused on building and covering the operating costs of the Heart of Love Clinic in Guatemala City by partnering with Life of Hope Ministries in Joplin, MO.
Let's all be praying for Cesia as she continues to share the Gospel through medical missions - and be praying about how God could use YOU to advance the Kingdom as well!
PCA alumni - if you would like to connect with Veronica Erickson, you can email her at verickson@prestonwoodchristian.org

Special shout out to Jared Wood for allowing us to use his music - check him out at JaredWoodMusic!