Episodes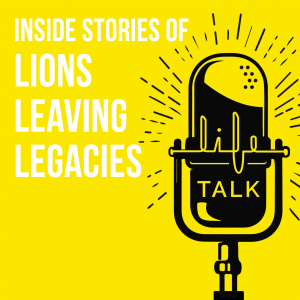 Friday Sep 30, 2022
Friday Sep 30, 2022
Listen as Brittni Beeson, class of 2006, shares how a PCA Minimester trip turned into a 10-year journey as a missionary to Hungary. Brittni's episode is a huge encouragement and challenge to go on a mission trip, even if it's just a short-term trip, to share the love of Christ with those who have not heard the good news of Jesus Christ!
Brittni's challenge - God loves you, no matter what path you've been on or even if you've strayed off the path, God desires to know you and for you to know Him better - now is the time to refocus your heart and mind on those important issues of life - who is God and who am I?
If you'd like to financially support Brittni, visit her page on the CRU website.
From Brittni's CRU page:
I dream of a day when people from every nation are worshipping Jesus! Until that day comes, I want to live my life reaching the unreached with the gospel and mobilizing people to go.
I joined staff with Cru in 2010 and served in Hungary for 10 years, casting vision to and mobilizing Hungarians to go the nations.In 2021, I felt God leading me to transition to into a new role at Cru's World Headquarters in Orlando, Florida.  Currently, I am serving on the International Missions Team with Cru. I will focus on American high school students across the country, influencing them, casting vision, and sending them around the world.
What a joy it is to be a part of mobilizing the next generation to reach the nations with the Good News!
PCA alumni - if you would like to connect with Veronica Erickson, you can email her at verickson@prestonwoodchristian.org
Special shout out to Jared Wood for allowing us to use his music - check him out at JaredWoodMusic!